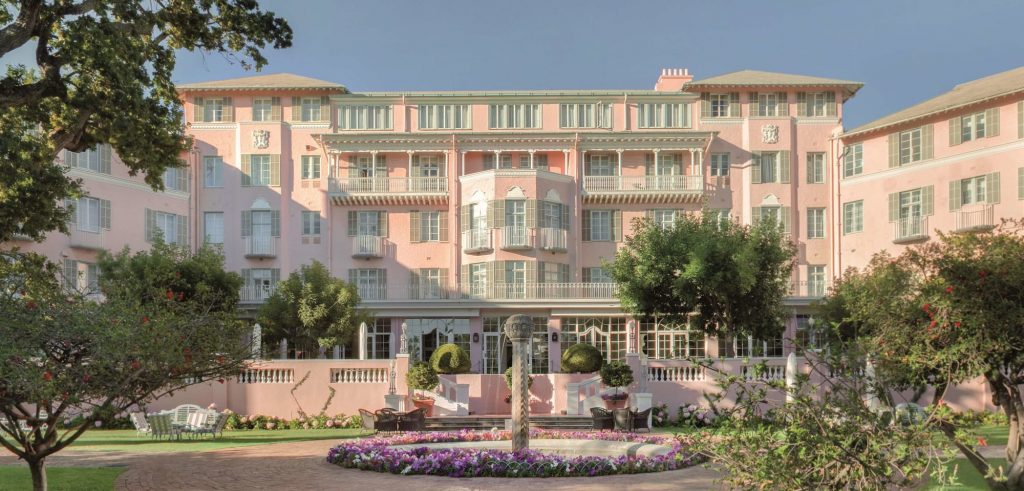 The grounds of the Mount Nelson Hotel have an interesting history, but today I will be looking at the opening day, March 1, 1899.
Sir Donald Currie (knighted in 1881), founder of African Lands and Hotels Limited, (and owner of the Castle shipping line), purchased the grounds for 20,000 pounds and the title deeds were registered to him Feb 1, 1898.
The old mansion house gave way to a brand new hotel with 150 rooms, a bar, laundry (stables for horses, transporting guests to and from the docks in the horse-drawn omnibus), and electricity for lighting and heating.
The Carisbrooke Castle, arriving Tuesday February 28, 1899, brought the first pioneer guests to stay at the Mount Nelson Hotel and on Saturday March 4, the Mount Nelson hotel hosted a grand opening for guests including the contractors, architects, Castle employees and the Press. The new manger of the hotel, Mr Emile Cathrein (perfect for this role as he already owned a number of large hotels in Switzerland and experienced at offering a luxury service to his guests), announced in his opening speech that the Mount Nelson was not created in response to competition, but filling a much wanted need for the travelling public.
After multiple speeches and lunch, the Mount Nelson hotel was officially open.