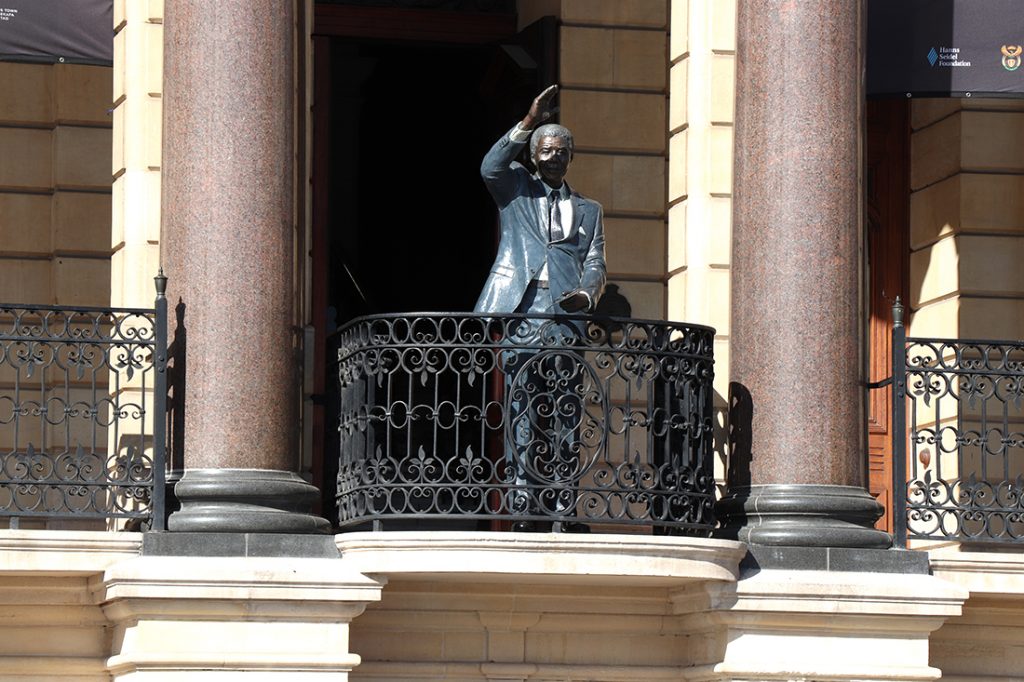 Unveiled on July 24, 2018, this bronze statue of Nelson Mandela, installed in exactly the same spot where he made his speech to the gathering crowds on the Grand Parade (February 11, 1990)
The tender for the statue was awarded to Koketso Growth (headed up by Dali Thambo), who in turn commissioned the two artists, Barry Jackson and Xhanti Mpakama.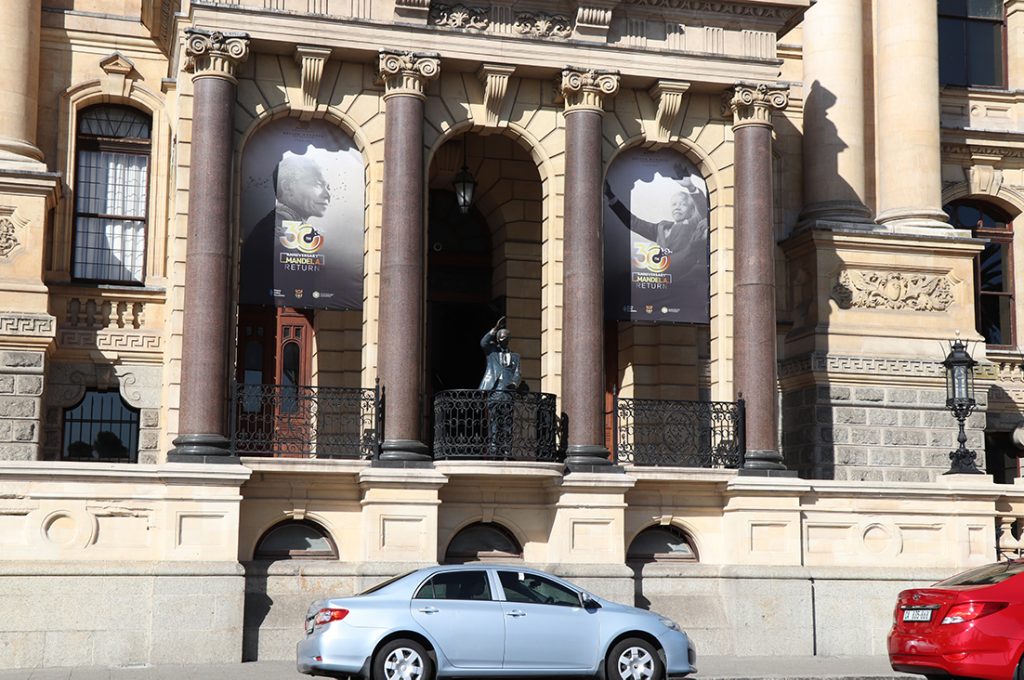 The Bronze statue stands at 1.95m and weighs 120kg. Originally Jackson and Mpakama prepared a maquette, and after receiving approval, the final model was 3D printed in foam, and finally the statue was cast in bronze. Attention to detail was key, artists gave the appearance of his grey suit, polka dot tie and used the same text featured in braiile.
On February 11, 1990, Mr Mandela left his reading glasses in the vehicle and borrowed Winnie Mandela's to read his speech.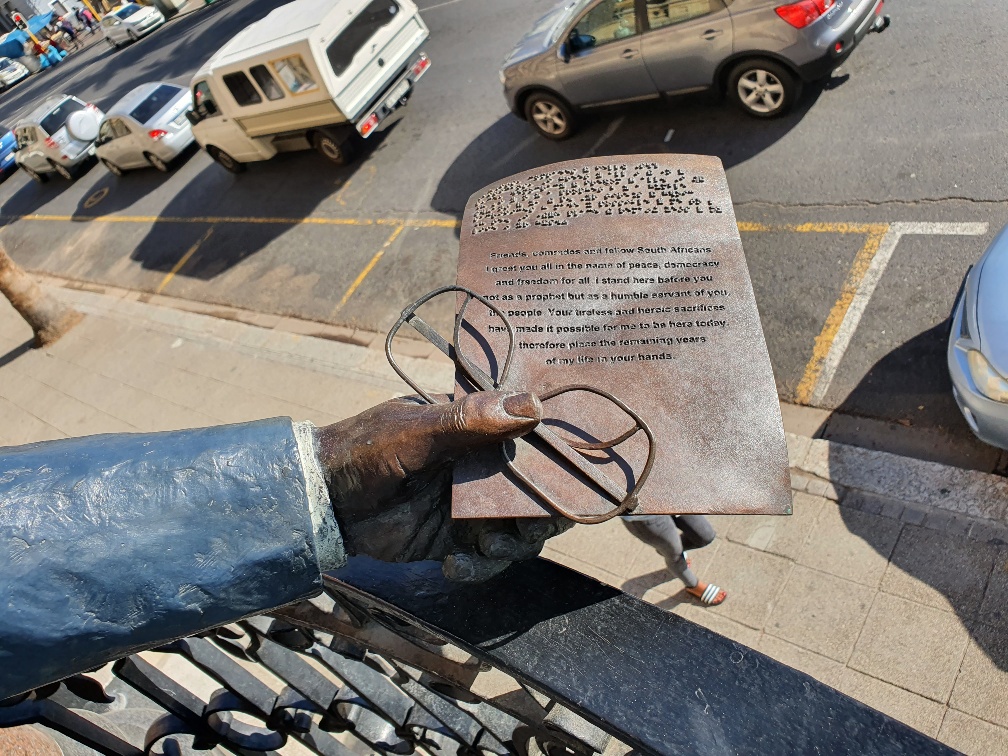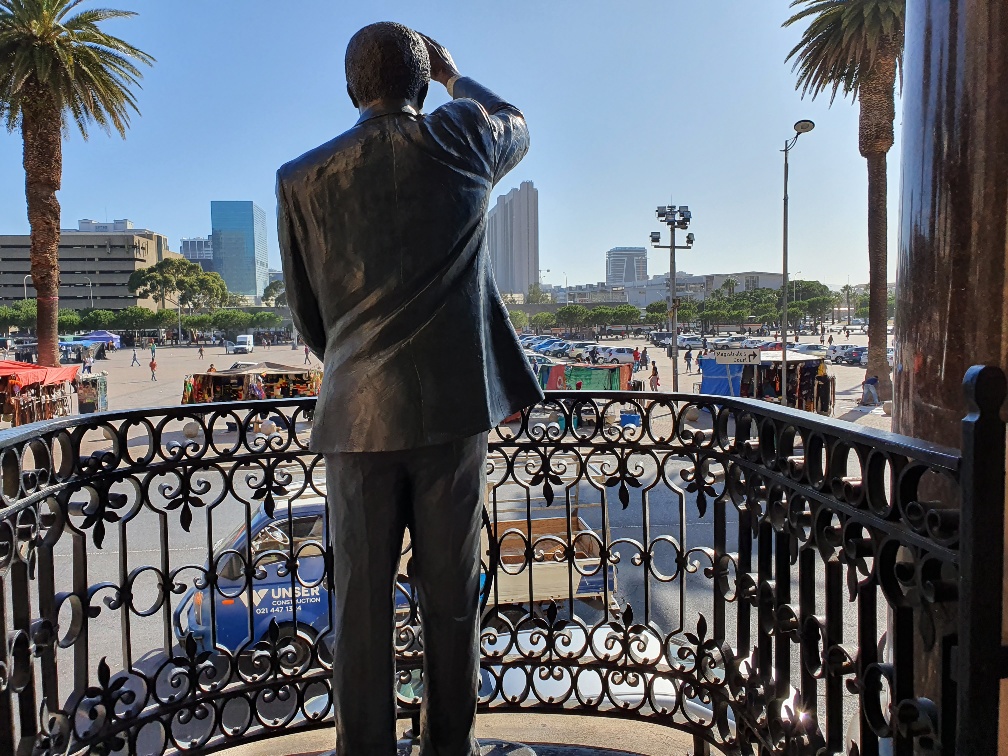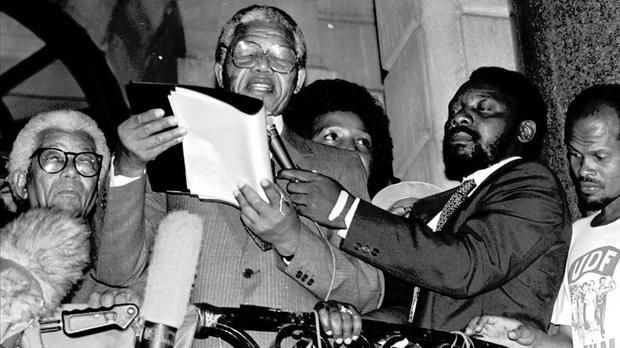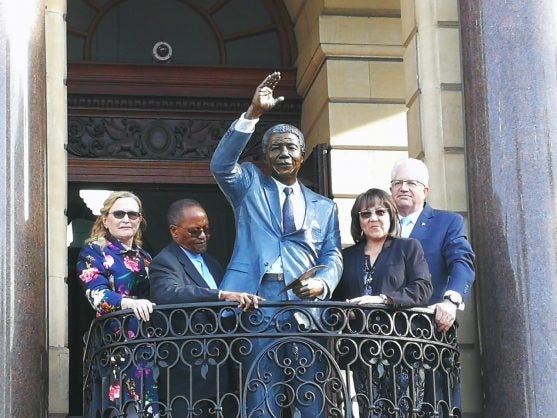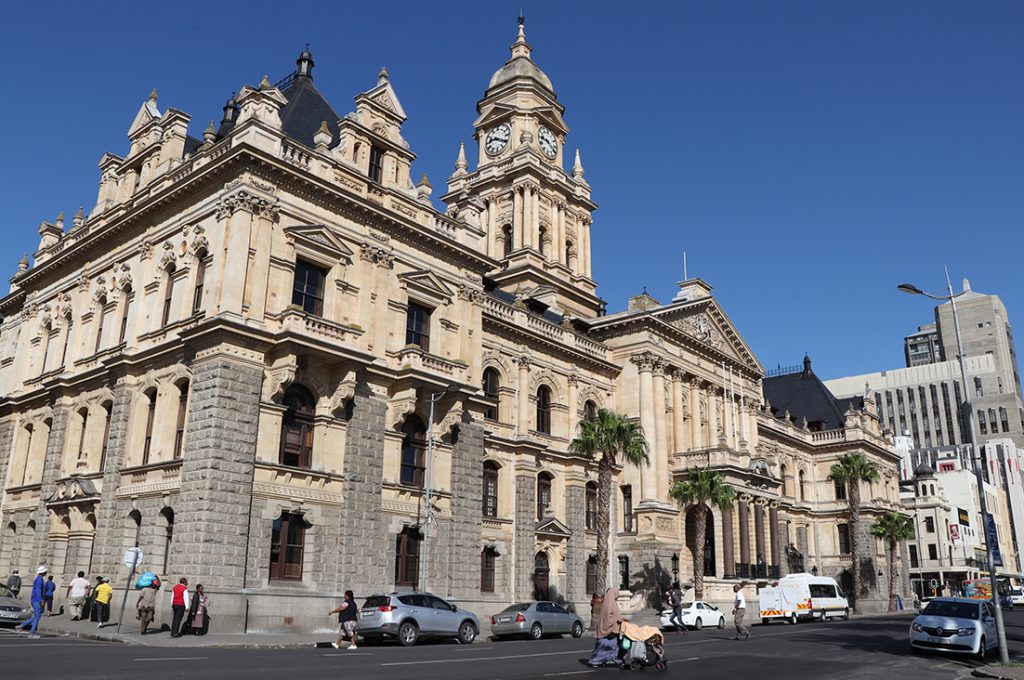 Artists Barry Jackson and Xhanti Mpakama have collaborated on numerous bronze statues which can be visited at The Long March to Freedom, Century City